Leti Long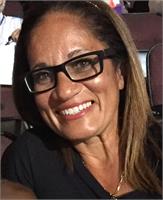 Leti Long instructs the following:
A high-intensity workout designed to build muscular endurance both on and off the bike. With lots of sweat and fun, this one-hour class will help you improve lean to fat ratios, increase cardio capacity, and gain strength and stability.

This 60-min class consists of:

1) Warm up (5 min.),

2) TRX endurance block (20 min), (off the bike)

3) Cycling endurance block (30 min.)

4) Cool down (5 min.).




This class maximizes your cardio fitness by incorporating the use of light weights. Also, the continuous exercise will increase your release of endorphins! Don't worry we'll make sure your back and spine are protected!




Well, it's a party, but you better be careful--Lots of fun can make you forget how hard you're working! Smiling and laughing is strongly encouraged!




As the fall season brings less than ideal riding conditions, use these 75-minute classes to supplement your outdoor riding. Wired's official off-season 10-week session begins January 5, 2019.




Yes, we're going to push the limits with grooves of the Time, Teena Marie, Gap Band, En Vogue, Parliament & many more timeless artists!




Just when you think you've hit your limit, you'll be surprised that you've got a little bit more...challenge your cardio and muscular endurance levels in this superb ride!




Join us for 40 minutes of cycling and 15 minutes of a blend of traditional and original TRX exercises that manipulate stability and movement to challenge your core. These exercises require you to remain braced and in control while manipulating your stability. While there may be a significant amount of movement in your extremities, engage your core to maintain control. This class is the perfect workout to get your legs and abs stronger!




Push your fitness level to a new high with the motivating beats of today's hottest music in Hip-Hop and R&B. (Warning: Some lyrics are explicit.)




It's the last day of the year, so end it with kick-ass cycling class!