Leti Long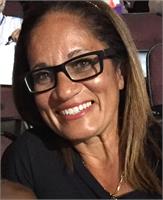 Leti Long instructs the following:
Stay focused on the power you gained during the 2017 riding season. This mini-series provides four 90 minute rides to make sure you get your mileage during the holiday season! The Winter Training 2-hour classes begin in January. Each class is $20.00.




The perfect class for those seeking a great high-calorie burning workout. This is a fun, high energy workout for intermediate to advanced cyclists.




This class maximizes your cardio fitness by incorporating the use of light weights. Also, the continuous exercise will increase your release of endorphins! Don't worry we'll make sure your back and spine are protected!




Push your fitness level with the motivating beats of today's hottest music. Work smart and hard with challenging efforts that are certain to spike your heart rate. We'll monitor your rpm, watts, and distance to make sure you meet your goal!




Join us for 40 minutes of cycling and 15 minutes of a blend of traditional and original TRX exercises that manipulate stability and movement to challenge your core. These exercises require you to remain braced and in control while manipulating your stability. While there may be a significant amount of movement in your extremities, engage your core to maintain control. This class is the perfect workout to get your legs and abs stronger!