Jeffrey Kaminski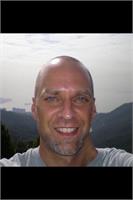 Jeffrey Kaminski instructs the following:
The Foundations to Flow class focuses on developing the fundamentals of breath and alignment for a safe and strong yoga practice. Designed for both new and experienced students, classes provide modifications as well as opportunities to explore deeper expressions of each pose. The perfect solution for a busy lifestyle, classes emphasize calming and strengthening the body and mind, and encouraging the release of physical and emotional stress.




This class maximizes your cardio fitness by incorporating the use of light weights. Also, the continuous exercise will increase your release of endorphins! Don't worry we'll make sure your back and spine are protected!